uCANDATA®/SENTRAC TELEMATICS TESTING GROUND
Realisation of a testing ground in which Probe Vehicle Data, sensor data from cars and sensor data from agricultural vehicles are being combined into one big open database in the cloud (Vetuda®). Accordingly, with these data, amongst others weather and traffic warnings, applications for traffic centres or agricultural applications for precision farming can be developed. Consequently, partners and potential users can add data, retrieve data and/or develop services.
Facilitated by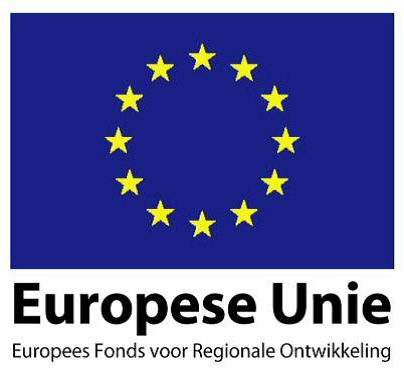 European Fund for Regional Development (EFRD) from the European Union
Province Noord-Brabant
OPZuid, Europees Innovatieprogramma Zuid-Nederland.
Summary
Increasingly more and smart data in all sorts of different databases alone, is not sufficient for an optimal commercial and social use. Big Data ought to be accessible for a maximal number of users, should be able to be combined with each other and/or be enriched for specific applications and users. By means of free queries, users should be able to enrich and mine relevant data for themselves.
By purposefully combining sensor data from the automotive and agricultural value chains in a testing ground, into one accessible database in which all data can be combined with each other an extra synergy arises. This synergy does not only speed up the innovation in the concerned sectors, but through which new combined data can be composed as well. Data that are also relevant for other sectors such as for instance logistical planning centres, health/air quality and infrastructure asses management.
The uCANDATA®/SENTRAC data testing ground eventually has to become an internationally operating commercial Big Data platform, for the automotive and agricultural sector in the first place and in the second place amongst others for the logistical sector as well. A testing ground and platform upon which other developers and suppliers of technology, data and services are being invited to experiment as well and/or join to develop and offer their services within the platform.
Duration
The duration of the project is 36 months.
Start date: 01-06-2016
End date: 30-06-2019
Projectpartners
Beijer Automotive BV
Van den Borne Aardappelen BV
Boomkwekerijen Henri Fleuren BV
Abemec BV
Euphoria BV
The role of Beijer Automotive
Developing Big Data Pilot environment, Traffic Management System (TMS and weather and agriculture
Analysis connection ISOBUS + CAN SW+HW to agricultural vehicles and tools
Developing open platform telematics Big Data testing ground
Support third party tests
More information
WebsiteVetuda